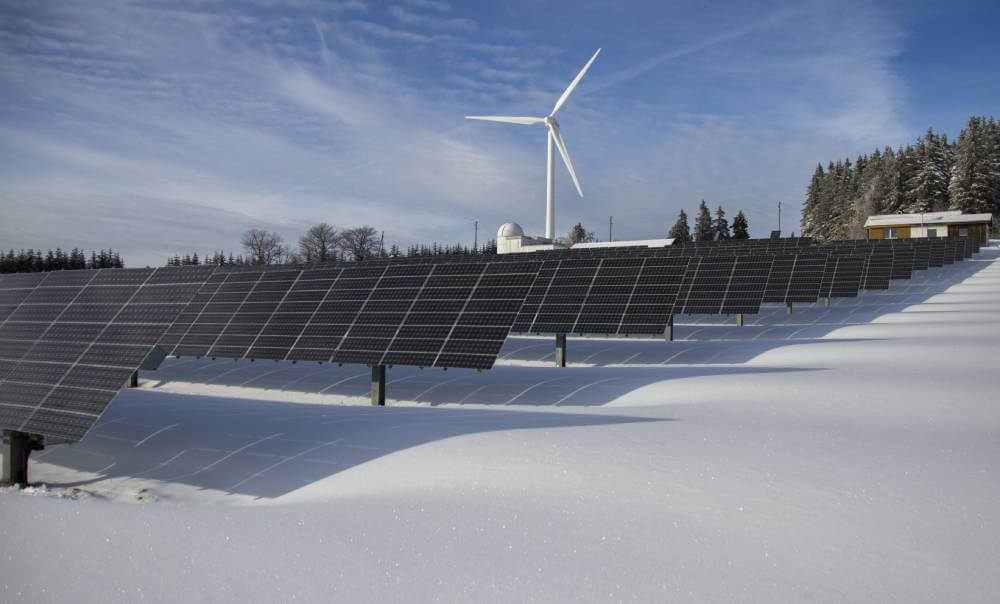 During the whole year, you can replace 70% of electricity with solar energy. The solar power plant will therefore pay off in any case, despite the fact that the photovoltaic panels receive less sunlight during the winter months and therefore produce less energy.
Photovoltaics in winter
Is it possible to heat exclusively with photovoltaics? The obvious answer is no, but it can save you a lot of money. Our climatic conditions cannot provide the panels with the same efficiency in winter as in summer due to high cloud cover.
According to realistic measurements, solar panels can produce around 20% of the full annual production in the period from the end of October to around the beginning of March. However, the PV performance also depends on how mild or not the winter is. Naturally, they will take effect earlier with early spring
Suitable conditions for your life
The weather in our temperate climate zone cannot be relied upon, but we can always adjust the conditions to reduce heating energy. In connection with the heat pump, another source of energy must also be added for heating in the winter, such as FVE, a boiler for e.g. biomass, a fireplace, etc., if you are not a warm-blooded type of person.
Connecting photovoltaics to a heat pump
The heat pump communicates in symbiosis with the FVE and adjusts its output according to its output, or draws power from the grid. That way, you don't have to worry about it cooling down quickly overnight, for example. So you can wake up in the morning in the warmth. It maintains a constant temperature of around 21° throughout the year. It heats in winter and cools in summer.
For the best selection tailored to you, do not hesitate to contact us for an individual and free consultation at LOSKA. We have already completed thousands of projects and during our 17 years of existence we have observed what will work and what will not, so that you are as satisfied as possible.