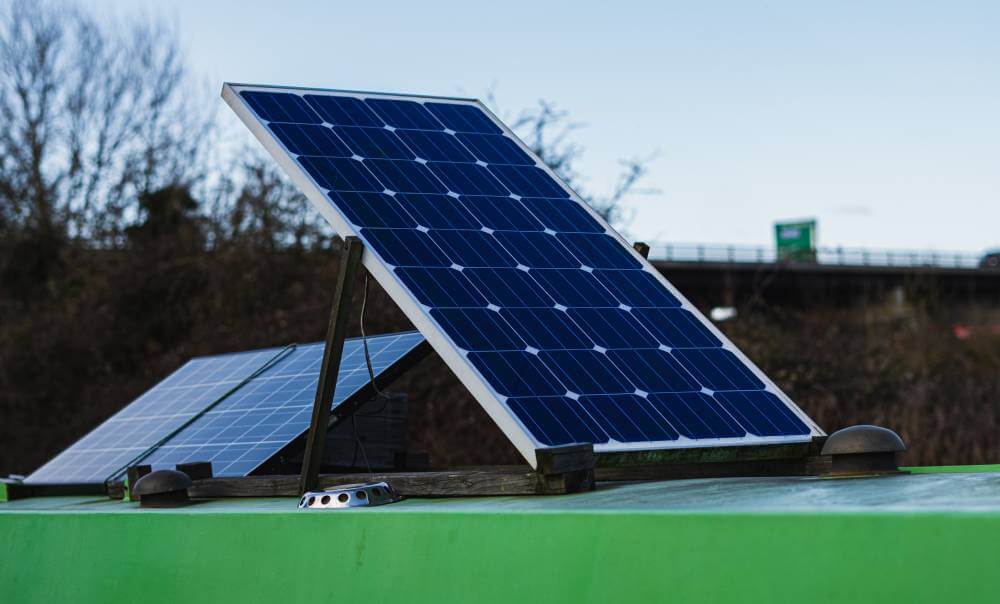 What effect does adverse weather have on a solar power plant?
It depends on the severity of the hail. If it is so extreme that it destroys cars, greenhouses, windows, solar panels will also be destroyed. Reducing the efficiency of the panels or putting the entire PV plant out of operation is thus a natural consequence of a natural disaster.
Solar panel protection
Normal hail does not significantly affect the service life of high-quality photovoltaics. The panels are covered with durable tempered glass that acts as a hail protection. Rain and snow are more beneficial to FVE, because they clean the panels from dust or pollen.
In addition, with constant and rapid technological progress, the modules are subject to strict test conditions.
Electroluminescence
For peace of mind, it is still advisable to at least visually inspect solar panels. However, even panels that appear to be intact can suffer micro-cracks during a hailstorm. As the name suggests, they are not visible to the eye. Therefore, a method called electroluminescence is used to detect severe cracks.
What (not) to do when the panels are damaged
It is not the best idea to try to repair a damaged solar panel yourself or to carry out an inspection of the device on your own, because of this step the insurance company does not have to pay you the entire insurance claim, thus preventing intentional damage by the owner.
Damage must be addressed immediately to avoid loss of revenue. Have damaged panels replaced and a general overhaul performed by professional personnel. During the thermal imaging survey of the electrical installation, they will reveal all sections where the cables could overheat.
Safety of PV plants
However, you don't have to worry about damage to switchboards or voltage converters. They are kept inside the house in a safe place. A properly installed PV structure will not move or overheat. Fires can occur mainly due to faults in the voltage converter or atmospheric discharges.
At LOSKY, with more than 17 years of experience, we provide very detailed consultations with an individual approach before starting work. Thus, we are able to carry out installations with the utmost care precisely so that there are no defects, using modern technologies and the highest quality materials.