How to choose a PV system
---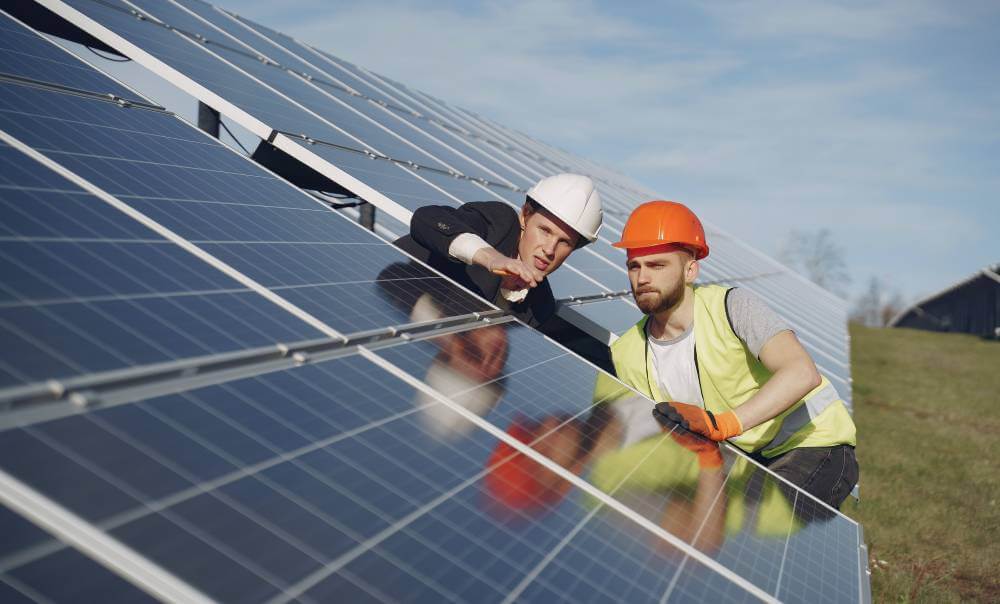 Do you live in a family home, do you want to save on electricity or be directly energy independent?
How big will my FVE be?
The size of the PV plant depends on many factors – the roof slope, the size of the home, etc. As a guide, it can be said that even larger houses up to 250 m² and with a consumption of up to 5 MWh will need space for a PV plant of at least 25 m.
Basic types of FVE
Popular photovoltaic systems include FVE with battery storage. However, you can also purchase a simpler FVE without storage or with water heating. This is a relatively simple and cheap system, where the electric current from the panels passes through the regulator directly to the heating element in the hot water tank. You can also combine energy storage in the battery and water at the same time. The combination of FVE with a heat pump is also interesting.
Do I need a battery?
The question that arises is clear – do I really have to buy a battery for the FVE, which will greatly burden my budget? The answer is no, you don't have to, but storing electricity in a battery can ultimately save you a lot of money on utilities. LOSKY is part of the AKU-BAT association, which brings together companies that are a guarantee of high-quality electricity storage solutions.
Island systems
An island PV system is installed when the house is not connected to the electrical system. It is used in places where it would be too expensive to build an electrical connection.
Where to install PV plants
Nowadays, we can use a solar power plant not only on the roof of the house, but also on the facade, pergola, garage and other places where normally nothing else could be installed, and thus use the inexhaustible source of energy from the sun, where we are sure of the return on investment and the fact that there will be no power outage.
In order for the investment to pay off, you need to calculate in advance what the building's electricity consumption is, solve the question of accumulation, do not put the panels on a north-facing or shielded roof, choose the right number of panels also with regard to the load-bearing capacity of the roof. However, the choice of company plays a major role in the trouble-free operation of the PV plant.
At LOSKY, we have experienced professional staff and the capacity to deliver orders to you within a few months, as we have all technologies, technicians, specialists and suppliers under one roof. We install on any roof, even with over-rafter insulation, and we also guarantee an individual approach and regular service. Contact our customer service and arrange a non-binding free consultation.