Is my roof suitable for PV installation?
---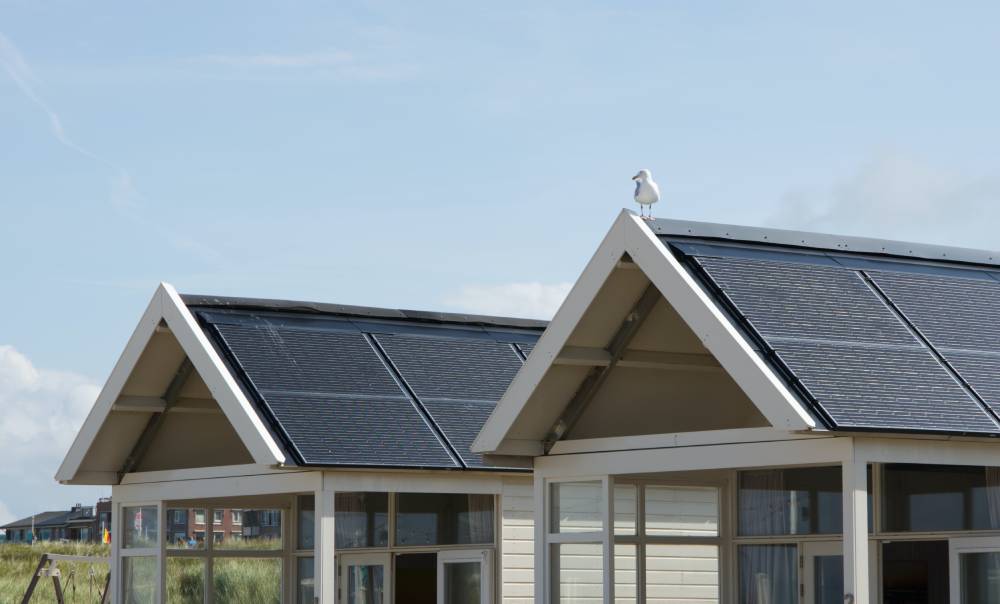 Are you wondering if your roof is suitable for installing a photovoltaic power plant? With us you don't have to. Today, it can be installed on virtually any type of roof, in terms of material and slope.
The only important thing is that it is not shaded by tall trees or oriented to the north, where it is not possible to ensure proper efficiency and a timely return on investment.
FVE for all roof coverings
There is a solution for every roof. Contact our customer service and see for yourself. Here at LOSKY, we provide installations for all surfaces and shapes of roofs made of concrete or burnt tiles, metal roofing (falt and trapezoidal sheets, metal tiles), Eternite, beaver tiles or asphalt shingles. Among other things, installation on roofs with over-rafter insulation does not cause us any problems.
Basic assembly methods
Special combi screws and screws with rubber seals are used to drill holes in metal roofs to prevent leaks. On the other hand, rebated roofs do not need to be drilled, because special fasteners are placed through the roof behind the rebates.
If photovoltaics are installed on concrete or fired bags, the bags must first be removed. Subsequently, the hooks are installed, the bags are put back, and then the support structure for the PV is installed on the hooks.
The shape and optimal pitch of the roof
Photovoltaic power plants can be placed on both flat, i.e. level, and curved, sloping roofs – counter, gable, mansard, pitched, tent, hip. It is also installed on atypical and combined roofs.
The PV system can be mounted both vertically and horizontally. The optimal slope is 20° – 50°. However, if you fail to achieve it, this is not a major problem, as the loss rate in this case will not exceed the limit slightly above 10%.
Anchoring of photovoltaic panels on a flat roof
On a flat roof, the photovoltaic panel is usually raised using a drilled anchor directly into the concrete of the flat roof at an angle of 15°, in order to preserve the so-called self-cleaning function, when dirt is swept away by the rain and snow falls down from the panel. The maintenance of the PV plant is therefore not at all demanding.